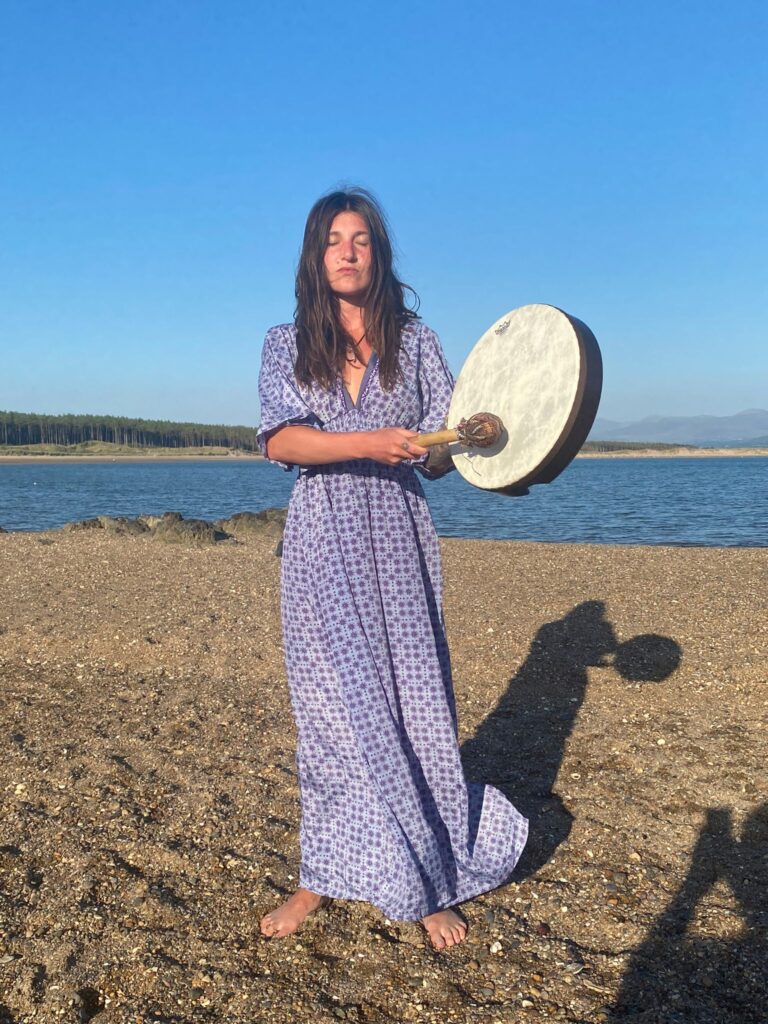 Being a sensitive, intuitive, curious and open-minded person, Amy was naturally drawn to healing practices over time. Which nudged her to the path of discovering once hidden parts of herself by; attending sound and voice circles, learning energy work, learning the importance of trusting intuition, expressing self through movement and voice, observing shadow and light aspects of self, journeying Shamanically, alternative travelling, writing, volunteering at Yoga retreats and in nature. With these experiences Amy started to uncover aspects of herself that help reclaim back her power by listening to her inner voice and inner wisdom. After a period of her continual healing journey, Amy felt a deep call within to help others restore the connection with themselves. Guiding others to discover who they truly are and how they want to express themselves in their life. Amy does this by holding a safe sacred space for people to delve into self discovery to assist with regaining clarity for their life's journey.
Amy Mackenzie is a vibrant soul and is very much at the heart of all things sacred. Amy's main being and focus is raising vibrations through the voice and expressing the soul through Yoga Dance (Shakti & Tantra Yoga). As well as this Amy provide's healing through other sacred aspects such as Reiki and Cacao Ceremonies.
Wellness is central to Sacred Vibrance and Massage Therapies are also available to calm the mind, revitalise the body and lift the spirits. Look out for other Events and Workshops that offer something different with the Vibrance Circle being one of them.
Contact: earthyamy27@outlook.com